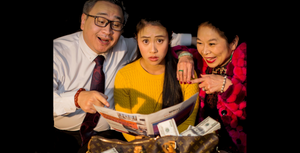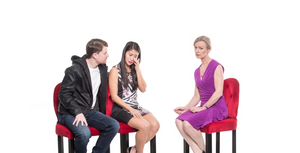 A Deal
The Chinese Dream is Alive. In America.
This event has now passed.
A young actress from China brands herself as an orphan and human rights victim to land a lead role on Broadway, meanwhile her parents smuggle one million dollars in cash from Shanghai to buy her an apartment in Manhattan.

An extraordinary, prize-winning play by China's leading contemporary female playwright makes its Australian debut. A Deal by Zhu Yi is a dark comedy that confronts the issues faced by immigrants as they seek to find their place in a new country; it confronts the clash between the values of Chinese parents and their new world offspring.

A Deal was developed as part of "New Text - New Stage", an Ibsen International project for the development of new writing. After its excerpt was staged at Hålogaland Teater, Norway, the play made its controversial debut off-Broadway in 2017, defying the odds to win international acclaim - and multiple awards. This provocative, powerful dark comedy is directed by Chinese-born director Shiya Lu.
Presented by Flying House Assembly and the Bright Ideas USU at Chippen Street Theatre
The Risky Stuff: This playwright features dark themes