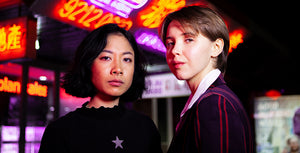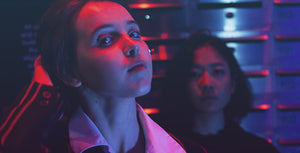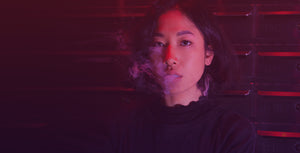 A Girl In School Uniform (Walks Into A Bar)
It's the future. But only slightly.
This event has now passed
There are blackouts. And when blackouts happen, women disappear. Now Steph and Bell, a schoolgirl and barmaid, must find a way to come together to search for their missing friends.
Set in an alternate reality uncomfortably close to our own A Girl in School Uniform (Walks Into A Bar) is a thriller about two women coping with fear in the dark. This searing and
spellbinding play written by one of the UK's most exciting young playwrights, Lulu Raczka, is a ferocious indictment of violence and a rallying call to anyone who regularly fears it.
Run Time: approx. 75 minutes
The Risky Stuff: Periods of this production take place in full blackout. If you have any more questions about the nature of the show, email indiana@futurafilms.co
Lockout policy: Latecomers are not permitted to enter during the performance and there are no refunds/exchanges with regards to latecomers.
KXT Meal Deal: Book a ticket to the Sunday matinee and get a 10% discount on food at the Kings Cross Hotel when you show your ticket!
Find out more about the Kings Cross Theatre