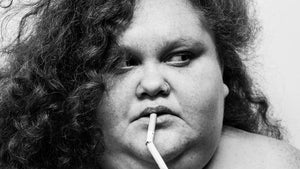 A Little Piece of Ash
This event has now passed.
Shortlisted for the 2017 Patrick White Playwrights' Award and presented at the Yellamundie National First Peoples Playwriting Festival, A Little Piece of Ash is a stunning new work from Megan Wilding about grief, loss and the survival of the modern Aboriginal woman.
Written and Directed by Megan Wilding
With Stephanie Somerville, Megan Wilding, Moreblessing Maturure, Toby Blome, Alex Malone and Luke Fewster
Set Design by Ella Butler | Sound Design by Ben Pierpoint
Assistant Directed by Lincoln Vickery | Produced by Charlie Falkner and Andreas Lohmeyer
Running Time: 75 minutes
Lockout policy: Latecomers are not permitted to enter during the performance and there are no refunds/exchanges with regards to latecomers.
KXT Meal Deal: Book a ticket to the Sunday matinee and get a 10% discount on food at the Kings Cross Hotel when you show your ticket!
Find out more about the Kings Cross Theatre