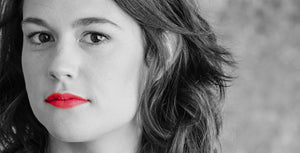 Gravity Guts
WINNER 2018 Pioneer Playwright Award
This event has now passed.
Presented as part of Sydney Fringe 2019
Book your tickets to the Opening Night on Tuesday 10 September for a Playwave Experience at Sydney Fringe! Includes a pre-show meet & greet with the cast and a chance to mingle and grab a snack with other Playwave Fringe-goers. 
Meet Sophia. She's into science, sci-fi and Sigourney Weaver. She's not sure why, but at least it's something she can talk to her dad about, even when he's a bottle in. She's trying to understand a lot - growing up, her dad, and the complexities of the universe. She reckons she'll need all three to become an astronaut.

That, and serious rubix cube skills.

Gravity Guts is a joyful and delicately woven story that attempts to explore the big ideas that have eluded womankind since the beginning of the universe: like what exactly is a quasar? What happens inside a black hole? How do you find your voice in a vacuum?

Featuring a stunning all-female vocal ensemble soundscape, and directed by Erica Lovell, this award-winning blend of autobiography, creative nonfiction and comedy tells the story of a girl who just wants to break free from her father's orbit, but first she'll need to build up the guts.
"Has you feeling, laughing, and wanting more." Weekend Notes

"An extraordinary, deeply affecting meditation on the space between hearts and minds" Barefoot Review

Creative Team
Written By: Sophia Simmons
Director: Erica Lovell
Featuring Emily McKnight as Sophia
Running Time: 60 Minutes
Presented by: Company of Rogues
Origin: NSW