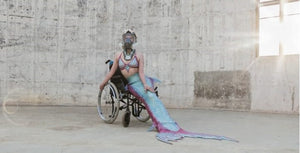 PLATFORM Live
A festival about inclusivity and accessibility
This event has passed
This one-day festival showcases Australian artists and performers with disability, as curated by Canberra-based artists Hanna Cormick and Daniel Savage. Sessions span ideas, screen, words and stage, all accompanied by audio description, closed captions and Auslan. Artists include writer Carly Findlay, musician Liz Martin, dancer Jana Castillo and burlesque performer and Deaf artist Katia Schwartz.
This event will be supported by audio description, open captions and Auslan.
Check out the festival from 2pm on 27 June on the Platform website. The festival will be available online until 14 July. 
This event is presented by Eastern Riverina Arts