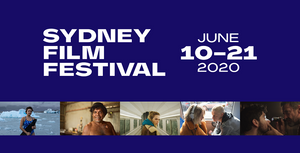 Sydney Film Festival 2020
Sydney Film Festival goes virtual

This event has passed 
The special 67th Sydney Film Festival: Virtual Edition and Awards is all about bringing audiences across the nation together at a particularly challenging time in celebration of filmmakers and the Australian film industry.
From 10 to 21 June, SFF will present important elements of its 2020 lineup: world premieres of compelling true stories from some of Australia's most exciting documentary filmmakers, a program of shorts from rising stars of the Australian film industry, and films from Europe's most cutting-edge female directors.
The 67th SFF will present the Documentary Australia Foundation Award for Australian Documentary, the Dendy Awards for Australian Short Films, and Europe! Voices of Women in Film.
Limited tickets are available now, and films include bonus material exclusively produced for Sydney Film Festival – including filmmaker introductions followed by Q&A sessions and live panels. 
Head to the Sydney Film Festival site to purchase tickets and to view the full program. Or visit the SFF Youtube page to check out selected film trailers!