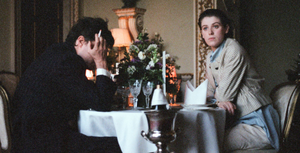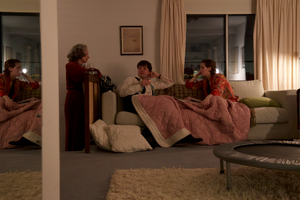 The Souvenir
Joanna Hogg's dream-like, visually splendid tale of first love stars Honor Swinton Byrne alongside her mother, Tilda Swinton, and Tom Burke. Winner, Grand Jury Prize, Sundance.
This event has now passed.
Presented as part of the 2019 Sydney Film Festival
Based on elements from Hogg's own life, The Souvenir centres around Julie (Swinton Byrne), a 1980s film student from a privileged background who wishes to make films depicting the harsh social realities of Thatcherite Britain. Into her life comes Anthony (Tom Burke), who's older and charismatic and expresses serious interest in, and ideas about, the films Julie wishes to make. Following a chance meeting, the two embark on a tempestuous love affair. The dapper and sophisticated Anthony says he works for the Foreign Office, and hints at daring, secretive missions. While Julie's mother (Swinton) and her friends express some apprehension, Julie remains devoted, borrowing increasingly large sums of money from her parents to hand over to Anthony. Hogg says: "Making the film, I'm allowing parts of my own biography to be re-imagined and expanded upon and changed. I want it to become something else." The result is a film of great power and unforgettable imagery, perfectly capturing the social milieu, and all the euphoria of first love and its accompanying harsh realisations.
JOANNA HOGG is considered one of the UK's leading auteurs. Her first feature, Unrelated (2008), starring Tom Hiddleston, won the FIPRESCI Prize and The Guardian's First Film Award. Following that was Archipelago (2010), again with Hiddleston, and Exhibition (2013). The Souvenir (2018) was Executive Produced by Martin Scorsese. She is currently working on the second part of The Souvenir, with Robert Pattinson starring alongside Tilda Swinton and Honor Swinton Byrne.
Running Time: 1 h 59 Minutes
Language: English
Country: UK
Directed by Joanna Hogg