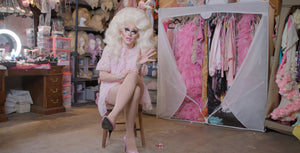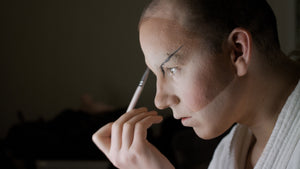 Trixie Mattel
Behind the scenes with Trixie Mattel, the RuPaul's Drag Race All Stars 3 winner who's very serious about drag, and very serious about being funny.
This event has now passed.
Presented as part of the 2019 Sydney Film Festival
Trixie is the drag persona of Milwaukee-born country musician Brian Firkus. We meet as she's recording a new album and struggling to keep her TV comedy spin-off, The Trixie & Katya Show, together. As Trixie admits, she did a really shitty job on her first season of RuPaul's Drag Race. When she's approached to join the All Stars season, she feels she has nothing to lose – and yet much to prove. A whirlwind tour follows – Dublin-Manchester-Los Angeles-Chicago – with hardly a moment to pull on her Parton-like gown or paint her signature face. Not just an on-the-road-with-Trixie film, this is also a surprisingly revealing portrait of the life of a professional performer – one with heels, humour and heart.
Running Time: 1 h 31 Minutes
Language: English
Country: USA
Directed by Nicholas Zeig-Owens