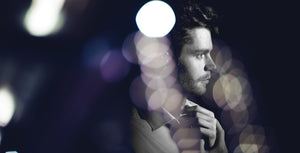 Australian Youth Orchestra with Andrey Gugnin
Winner of the 2016 Sydney International Piano Competition
This event has now passed.
There's no mistaking the opening bars of Tchaikovsky's Piano Concerto No.1 – it has been a favourite in concert halls around the globe for over a century. The Australian Youth Orchestra will join forces with the winner of the 2016 Sydney International Piano Competition, Andrey Gugnin, to bring you a dazzlingly fresh performance of this beloved work, brimming with charming Russian folk melodies.
The remainder of the program is equally as magnetic. In an unusual twist, the orchestra will feature a talented young saxophonist within its woodwind section. One of Benjamin Britten's most powerful works, Sinfonia da requiem, provides a thrilling opening to our concert, and is balanced impeccably by Rachmaninov's driving Symphonic Dances – a staple piece amongst traditional orchestral repertoire, and quite deservedly so.
Don't miss the country's best young talent as they explore a melting pot of orchestral works under the masterful baton of conductor Courtney Lewis. Becoming a member of AYO's flagship ensemble, the Australian Youth Orchestra, is an acknowledgement of excellence at a national level, and provides aspiring young musicians with a unique insight into the world of orchestral music-making.
Find out more about the Australian Youth Orchestra