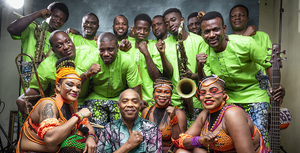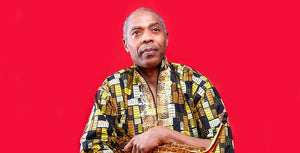 Femi Kuti & The Positive Force
Femi Kuti and the Positive Force bring the irrepressible energy of Lagos Afrobeat to Sydney's City Recital Hall.
This event has passed. 
Femi's shows combine sinuously interlocking rhythms, a barrage of horns, frenetic dancing, free-form sax solos and Femi's heartfelt messages of social justice, inclusivity, and unity. An activist, musician, composer, and bandleader, Femi carries the legacy of his late father, Fela Anikulapo Kuti, the legendary founder of Afrobeat.
Continuing his rebellious father's struggle, Femi has created his own style propelled by incendiary jazz and funk. He'll also play tribute to Fela by covering pieces from his vast and brilliant back catalogue. An exciting, immersive, and unmissable show!
Running time: 2 hours 
Find out more about Femi Kuti & The Positive Force. Presented by City Recital Hall.