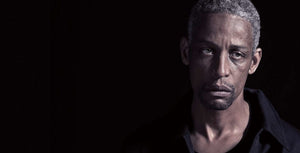 Julius Caesar
Brutus is suspicious. Cassius is conspiring. Caesar's days are numbered.
This event has now passed.
Loved by the people, Caesar's power is growing – which is dangerous if you live in a world driven by ego and idealism. Those that rise too fast must be dealt with. For the good of the country. For the good of those who wish to be rulers themselves.
Bell Shakespeare's Associate Director, James Evans, will direct a production that's seething with rage, leaving audiences breathless at how quickly violence reveals the fragility of democracy. Starring Kenneth Ransom (Gods of Egypt, Belvoir's Prize Fighter) as Caesar, and featuring an ensemble cast including James Lugton, Maryanne Fonceca, Emily Havea, Nick Simpson-Deeks and Russell Smith, this production will tour to 28 venues around Australia.
Experience the tension between aspiration and ambition, the triumphal entrances and brutal exits, as it is all laid on the line for Rome.
Julius Caesar is Shakespeare's political thriller, a masterpiece of intrigue and treachery. Stand witness to the assassination that leads to a life and death struggle for power in the Republic.
Running time: Approx. 2 hours 35 minutes with one interval
Presented by Bell Shakespeare