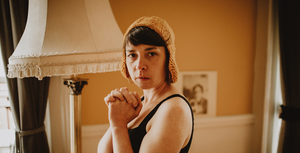 Lisa O'Neill
Transcendent and original
Ireland's Lisa O'Neill is one of the most striking folk singers performing today. Transcendent and original, her inimitable voice is raw, evocative and laden with emotion. Renowned for her transporting live shows, don't miss O'Neill as she lets her wild loveliness rip.
Running time: Approximately 2.5 hours, including a 20-minute interval
Find out more about Lisa O'Neill. Presented by City Recital Hall.