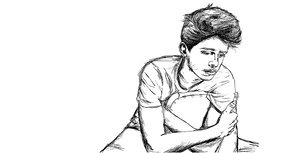 Teen Angst: A Senior Ensemble Production
You're tearing me apart! A new musical about the pains of youth and finding your voice.
This event has now passed
Turning #relatablecontent into show stopping musical numbers, this devised work will shine a spotlight (literally) onto the issues, passions, fears and dreams of today's young people. Everybody has a story to share and everybody has a song to sing. What's yours?
Directed by Lucy Heffernan
Image by Joshua Morris
Illustration by Lily Hayman