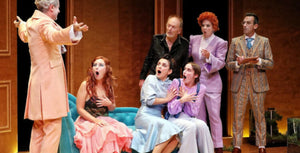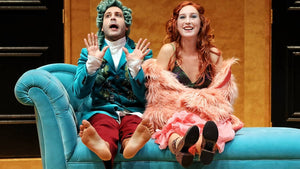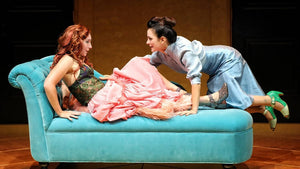 The Miser
Wealthy skinflint, Harpagon is so cheap he'd rather bury his money in the backyard and steal oats from his horse before seeing a dollar spent.
This event has now passed.
Welcome to the world of The Miser, where passion and penny pinching go head to head in a ribald comedy of manners.
John Bell stars as the stingy, avaricious and obnoxious Harpagon, a money-lender who makes Ebenezer Scrooge look generous. This is a man who loves nothing more than his beloved cash — not even his own children.
With his eye on the prize — an inappropriately young bride who already has her sights set on his son — Harpagon is prepared to sacrifice his children and his dignity to win it all.
First performed in 1668, The Miser is the well-known satire by French playwright Molière, known for other classics such as Tartuffe and The Misanthrope.
Bell Shakespeare's Founder, John Bell, will be directed by Artistic Director,
Peter Evans
, in this deliciously mean comedic Molière adaptation, exploring the depth of human greed, lust and manipulation.
A delightful farce about a tight-arse lacking in class.
Running time: Approx. 2 hours 35 minutes with one interval
The Risky Stuff: Performance may contain strobe lighting and haze
Presented by Bell Shakespeare