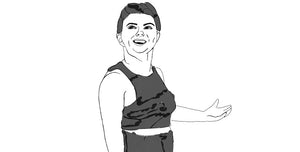 Where Shall We Meet?
There are 26 million people in Australia today. It is an evolving and dynamic populace. In a land as vast and varied as ours, where and how and with whom do we find our place?
This event has passed. 
From the depths of the ocean to the centre of the desert, we set sail on a mission to cross borders, erase boundaries and break apart the boxes we have been casually squashed into. Where Shall We Meet? is a compelling and powerful performance in which we investigate a world that celebrates otherness, welcomes difference and revels in our resilience and ability to cultivate connection. Join us on an exciting voyage through our individual landscapes to find a meaningful place for ourselves in this wide, wild world and a community to call home. Do you know where you belong?

Co-Directed by Natalie Rose and Jane Phegan
Image by Joshua Morris
Illustration by Jason Liu
Find our more about Where Shall We Meet?