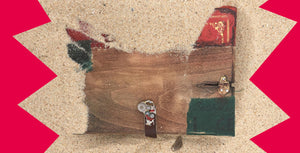 You Must Come Alone To Read The Last Book On Earth
A one-on-one reading experience like no other...
There is only one book left in the world. Would you like to read it? Then come along to our secret location where you'll be given a short window of time alone with this one remaining book. Perhaps, by reading it, you will come to understand what has happened to all the other books. Perhaps, if you read it closely enough, you'll find a hidden message. A glimmer of hope. Just be sure to come alone.
By Georgia Symons
Various time-slots, register for this event in person at the Stables during the Festival
Find out more about Griffin Theatre Company