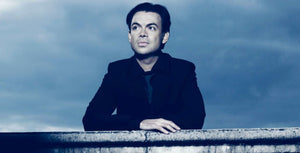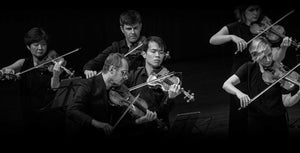 Celebrating Mozart
Croatian-born pianist Dejan Lazić rejoins Richard Tognetti and the Orchestra for a celebration of Mozart's symphonies and concertos, capped by one of Mozart's formative influences, Joseph Haydn.
This event has now passed.
Mozart's Violin Concerto No.3 is one of Richard Tognetti's calling cards, with his signature energy and crispness adored by audiences both here and overseas. Mozart's Piano Concerto No.14 is full of invention and considered the first of his mature concertos. In this program we hear it alongside Dejan's original arrangement of the Allegretto grazioso from Mozart's Piano Sonata K.333.
The program is bookended by two great symphonies: Mozart's Symphony No.25 and the work that directly influenced it, Haydn's Symphony No.39 'Tempesta di mare'. Mozart is known for his rigorous Classicism, but this symphony, instantly recognisable as the dramatic opening of Miloš Forman's 1984 film Amadeus, is almost "romantic" in its power.
Like Mozart's symphony, Haydn's was written when the "Sturm und Drang" movement was strong, and its passion and drama still captivates audiences today.
Presented by Australian Chamber Orchestra