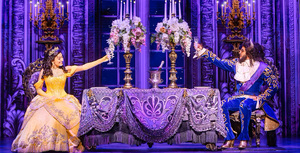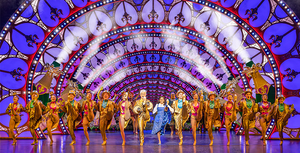 Experience Beauty and the Beast
Playwave invites you to 'Be Our Guest'! 
This event has sold out.
This experience has now passed.
Calling all Playwavers! Only $25 gets you a ticket to Beauty and the Beast and a post-show conversation with the talented cast of this enchanting and timeless tale. 
Beauty and the Beast is a much-loved classic that will fill the hearts of a new generation. Immerse yourself in the magic of this beloved story, where Belle's bravery and the Beast's transformation remind us that beauty lies within. 
Be captivated by the talented cast, dazzling costumes, and breathtaking sets that transport you to the enchanting French village and the Beast's enchanted castle. Sing along to iconic tunes like "Be Our Guest" and "Tale as Old as Time," and let the music sweep you off your feet! 
Join us for an experience that will touch your heart and ignite your imagination. Don't miss out on this magical journey! 
What you get: 
- Ticket to see Beauty and the Beast
- Post-show Q&A with cast members
- Playwave gift bag
Other details: 
Performance duration: 2 hours and 30 minutes (including one 20 minute interval)
Show Notice: This production contains theatrical smoke, fog effects and video projection, as well as unexpected loud noises and strobe lighting during parts of the show.
The Beauty and the Beast Playwave Experience is made possible through generous support from We The Industry, the City of Sydney, Disney and Foundation Theatres.