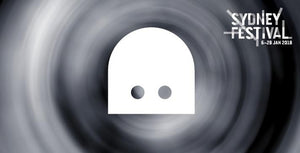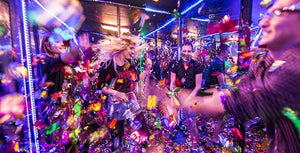 Sydney Festival presents: Village Sideshow
Head down to the epicentre of Sydney Festival for a drink and a feast, ticketed shows in the Magic Mirrors Spiegeltent, plus free performances and DJs every night.
This event has now passed.
This year, Sydney Festival is proud to introduce the Village Sideshow – constructed from over 100 shipping containers and filled with wild, wonderful and bizarre attractions.
Your special Playwave Village Sideshow Priority Pass includes unlimited entry and priority access to Ghost Train; a VR enhanced carnival ride, Karaoke Carousel, and 10 Minute Dance Parties by JOF. You'll also get a Food Voucher and be invited to learn how to DJ in a FREE workshop with JOF!
GHOST TRAIN
Take a trip through the inner workings of your mind on a virtual reality ghost train that looks nothing like the fright rides of your childhood. Nostalgia meets modernity on a remodelled fairground ride by musician Jonnine Standish (HTRK) and filmmaker Jasmin Tarasin, with a multi-sensory journey that ultimately invites you to choose your own destiny. Will it be purgatory or bliss?
KARAOKE CAROUSEL
Always dreamed of belting out Bohemian Rhapsody or Let It Go as you ride a pogoing unicorn round and round in circles? This sideshow attraction is just for you! Karaoke Carousel spices up one of Australia's grandest merry-go-rounds by letting you loose with a microphone and a playlist of alltime tragic karaoke hits.
10 MINUTE DANCE PARTIES BY JOF
Bring your mates and hit a peaking dancefloor inside a converted shipping container for a night of partying condensed into ten minutes. Do you want to be a DJ? Purchase your Village Sideshow Priority Pass to get access to this exclusive experience. Register here!
Tickets are to be redeemed on the day at the venue box office. This ticket includes a Food Voucher. 

The risky stuff: Nudity on the Ghost Train! Note that the Magic Mirrors Spiegeltent in the Festival Village is a licensed venue.
But that's not where it ends. Check out all the FREE STUFF to do around the Festival Village. Bag yourself a Playwave Festival Pack and make a day of it! 
Find out more about Sydney Festival