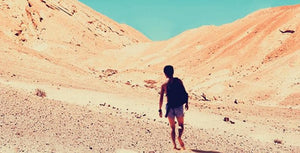 TAHA
Taha Muhammad Ali is the beautiful optimistic picture of the Palestinian people – of all of us.
This event has now passed. 
In his beloved verses, Taha documents hopeful survival after 50 years of loss – loss of his home, his lover, his friends and his shop in Saffuriyeh in Galilee. Based on Adina Hoffman's book My Happiness Bears No Relation to Happiness and based on the poet's works, writer-performer Amer Hlehel has created a tour de force solo performance interweaving Taha's singular and exquisite poetry with his compelling life journey.
English Performance: Tuesday 27 March at 8pm
Arabic Performance: Wednesday 28 March at 8pm
Presented by Riverside Theatres in arrangement with Arts Projects Australia