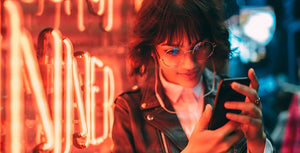 UTS Taster Courses
UTS offering free taster courses
---
Make your own podcast
Anyone can make a podcast. But where do you start? This course takes the mystery out of podcasting, guiding you step by step through each stage of making your own podcast from idea to finished product. By the end of this course you'll have a podcast on iTunes! Register for this course.
Introduction to entrepreneurship
In this age of disruption, entrepreneurial skills are vital. They are the key to creating both businesses and social change. In this course we will take you behind the scenes to demystify buzzwords and see how startups operate in the real world. Together we'll learn the key stages of entrepreneurship and explore career pathways. We'll also give you the tools to embark on your own entrepreneurial journey. Register for this course.
Measuring social impact 
The Not-for-Profit (NFP) sector plays a vital role in fostering and maintaining a healthy, vibrant society. The programs they deliver provide a critical foundation for promoting human rights, protecting our environment, and giving a voice to the disadvantaged. But how do you measure the impact of your programs?
In this course, you will be empowered with the knowledge of what to measure and how to measure your social impact. You will be equipped with all the tools you need to apply to the task of conducting evidence-based and methodologically rigorous program evaluation. Register for this course