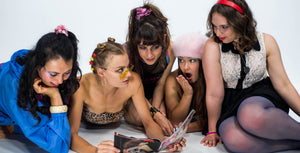 Wom*n's Revue: Sealed Section
A night of sketch comedy from some hella hilarious wom*n.
This event has now passed.
Tear open the sealed section. We promise we won't tell your mum.
This March, have your darkest desires; your quirkiest queries; and your silliest secrets revealed. From the 21st-24th, UTS will present Wom*n's Revue: Sealed Section! If you enjoy a good laugh, then this is the show for you. From Freud to forgotten trends, Chicago to The Sound of Music, don't miss this night of unforgettable comedy.