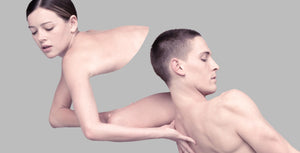 2020 Season One: Bonachela / Forsythe
Bonachela / Forsythe

 
collects three works from across the spectrum of physicality. 
This event has been cancelled. 

Impermanence sees Artistic Director Rafael Bonachela join forces with Bryce Dessner of iconic American rock band The National who will compose a world premiere score, to be performed live on stage by the Australian String Quartet. It's a rare triple threat that explores the ephemeral nature of all things. William Forsythe's N.N.N.N. is an Australian premiere from the godfather of contemporary dance: witty, riveting and "astonishingly intense" (The New York Times). Completing the bill is the multi award-winning E2 7SD, the virtuosic duet that launched Rafael Bonachela's choreographic career.
Find out more about Sydney Dance Company