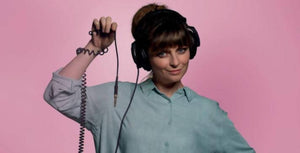 A Broadcast Coup
Cut-throat journalist Jez Connell is out for her next sting.
It's been a year since she brought down one of TV's most lauded stars and now she's got Michael King, the darling of public radio, in her sights. This time, it's personal. Michael is at the top of the ratings with his popular morning political program, a shelf of bestselling history books and an over-flowing dinner speaking schedule. He's a Walkley award-winning national treasure. Nothing can bring him down … expect maybe a #metoo scandal.
With the loyalty of his longstanding producer (the real brains behind his success) wavering and a hip up-and-coming podcaster eager to take the mike, has the plug been pulled on Michael's career? Fresh from the sell-out success of THE APPLETON LADIES' POTATO RACE, writer Melanie Tait and director Priscilla Jackman reunite for another hilarious production featuring the impeccable comedic skills of Amber McMahon. A BROADCAST COUP will send ripples through the airwaves and spark heated debate, while you laugh-out-loud.
Find out more about Ensemble Theatre