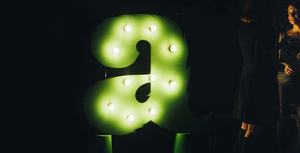 Anywhere Festival
Present with Anywhere Festival during COVID-19
This opportunity has passed 
Anywhere Festival is looking for performers and storytellers to be a part of the first new paid season of performances since the coronavirus hit. Express interest now for up to $1,500 towards a live experience co-presented by Anywhere Festival starting 7 May.

We are offering to contribute towards approximately twenty projects due to a very generous anonymous donation made over the last couple of weeks.
What kind of projects? We are looking for projects that can be delivered under current restrictions as well as those that can be delivered as restrictions open up over the coming months.
We will be evaluating EOIs on a weekly basis in the order they are received and evaluated with the following criteria:

THE IDEA - Is it an interesting idea that fits within Anywhere that makes the most of the restrictions?
A DIFFERENCE - Will the amount requested make a difference between the project happening or not?
ARTISTS FIRST - We want money to go the performance creators first.
DOABLE - Is the project doable in every sense of the word? Do you have the people and resources to make it happen? Are the audience and ticketing expectations realistic?
BALANCE - How does it fit with other projects being presented with Anywhere?
Register your interest here. Or contact admin@anywhere.is for more information or to discuss your idea.