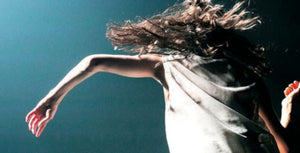 Art After Hours: 9 January
Art After Hours is back for 2019!
This event has now passed. 
Embody the revolutionary spirit of the moderns with mass movement workshops for all, led by Danielle Micich, artistic director of celebrated dance theatre company Force Majeure. Each week, dance in the spirit of a different art movement, from the jagged forms of Picasso's cubism to the vibrant energy of Kandinsky's abstraction. FROYOperforms later in the night to keep you moving with their fun, synth-pop sound!