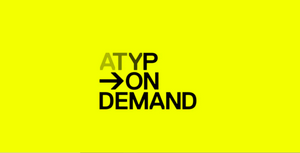 ATYP On Demand
Australian Theatre for Young People On Demand
By joining ATYP On Demand you'll get access to a growing library of ATYP's past, award-winning productions, all filmed live and in HD, ready for you to watch any time for free. Each production is accompanied by a suite of tailored educational resources that take you deeper into the world of the show and provide insight into the creative process.
Go to ATYP On Demand to Sign Up
Introducing... ATYP On Demand from atyp learning on Vimeo.
Australian Theatre for Young People (ATYP) has created the ATYP On Demand platform to remove geographic and economic barriers that students and teachers across Australia face when wanting to engage with performing arts. Our aim is to give schools that are too far from a theatre access to a live production with the best seats in the house!
The platform is available free of charge for students and teachers across the country. But we are particularly pleased about the opportunities it will offer our friends in regional and remote communities. ATYP On Demand delivers unprecedented access to compelling theatrical experiences for young people, allowing them to experience our award winning productions and high quality educational resources in the classroom. Theatre On Demand, in your school, whenever suits you, for free. 
ATYP On Demand is an entirely unique offering in Australia and ATYP is committed to:
Delivering world class productions of our nation's stories, tailored specifically to each age bracket of young Australians (aged 8 - 18).

Providing relevant links to the national curriculum, becoming a key tool for teachers.

Providing this platform free of charge and on demand, accessible only by schools, universities and children's hospitals.

Including interactive learning resources and Q&A sessions with creative teams for deeper engagement.

Inspiring students using the service in the classroom to see live productions, regardless of if that's at ATYP or their local theatre.