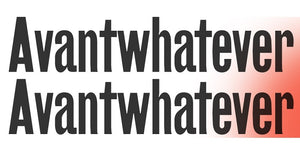 Avantwhatever
An online festival of experimental music, sonic art and design
This online festival of experimental music, sonic art and design launched on July 8 and is available to stream. The program includes work by sound artist and field recordist Byron Dean, artist filmmaker Polly Stanton, audio producer Bec Fary, Philadelphia-based artist Lucy Liyou, and Dharug man and self taught Yidaki player Kiernan Ironfield. 
Avantwhatever was founded in 2008 by organiser Ben Byrne, its activities include releases, concerts, festivals and other events, both online and offline. This is the third edition of Avantwhatever Festival. 

Head to Avantwhatever website to check out all the performances. 
This project is supported by the Australia Council for the Arts.