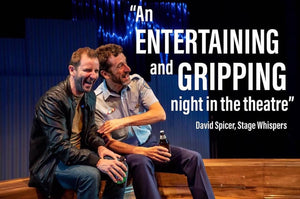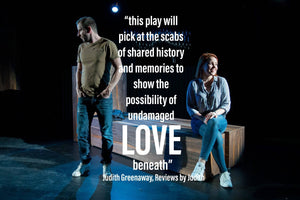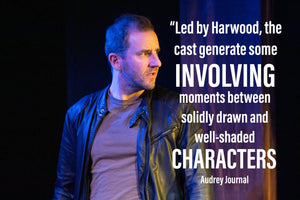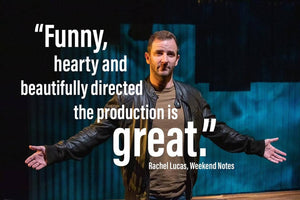 Boy Out of the Country
There's more to land than real estate. There's more to family than DNA.
This event has now passed.
Boy Out of the Country is a fast and funny dramedy about family, property and the price of progress. Troubled country boy, Hunter, returns home after a seven year absence to find a family, and town, that while familiar is oh-so-different. Mum's in a home, the family property has been sold to developers, and his brother Gordon might have all the answers.
But is Hunter ready for the truth?
Written by award-winning playwright and poet Felix Nobis, Boy Out of the Country is a bush ballad for contemporary regional life, written in vernacular verse reminiscent of the poetic tradition of Banjo Patterson. Here, old Australia meets new Australia - a country cop comes to terms with rapid social change, a backyard is less important than an extra bedroom, and the places that were once so familiar can change before our eyes.
Directed by Erica Lovell this newly-realised production features a stellar cast including Tom Harwood (CO:OK, Things Not to do After a Break Up), Jason Glover (Headland, Van Dieman's Land), Jeannie Gee (Cat on a Hot Tin Roof), Stan Kouros (Actors Centre Australia) and Amelia Robertson-Cuninghame (Elements of an Offence, Love Child).
"A play infused with the vitality of Aussie idiom and melodrama, that crackles with understatement and wit." Cameron Woodhead, The Age
Running time: approx 75mins (no interval)
The Risky Stuff: Some Course Language