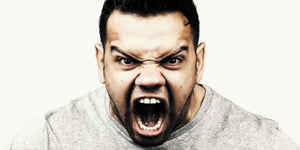 City of Gold
Our people are dying. Wake up.
This event has now passed.
Young actor Breythe left Kalgoorlie dreaming of a dazzling career.
Now he's found himself starring in a controversial Australia Day ad that pays big, but draws the ire of his mob. Racism is subtle but persistent in an industry where directors request he darken up for 'authenticity' and typecast him as 'tracker,' 'drinker' or 'thief.'
Returning home, Breythe's just as alienated from country and lore. His cultural capital distances him from furious brother Mateo and activist sister Carina, all of them struggling with regret and responsibility after their father's death.
Meyne Wyatt burst onto the acting scene in 2011's Silent Disco at Griffin, going on to grace our screens (The Sapphires, Redfern Now, Mystery Road) and star on the Broadway stage (Peter Pan). Now he returns to the Stables as a playwright who is as courageous as he is merciless. It may be unclear where character ends and creator begins.
City of Gold is a howl of rage at the injustice, inequality and wilful amnesia of this country's 21st century. It's an urgent play for our moment from a vital new voice. As Childish Gambino sings across the Pacific 'This is America,' Meyne Wyatt calls back loudly 'This is Australia.'
Running Time: Approximately 2 hours and 20 minutes including a 20 minute interval
The Risky Stuff: This show contains adult themes, theatrical haze, strobe lighting and the smoking of herbal cigarettes.
A co-production with Queensland Theatre presented at Griffin Theatre Company