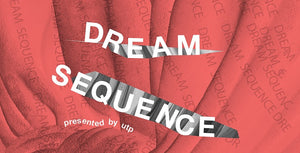 Dream Sequence
10 works by 10 Western Sydney artists broadcast live  over 10 months
Dream Sequence has been newly created for lockdown, this is a new digital program comprised of 10 works by 10 Western Sydney artists broadcast online via the Urban Theatre Projects website from June – November 2020, and January – April 2021.
The title references the dystopian surrealist state we currently live in, while invoking a hopeful way forward into the future. Dream Sequence will employ 10 artists for 2-week residencies from their homes.
Released works can be viewed below or head to the website to view more information about each work. 
You can also download reminders for the entire Dream Sequence calendar here.
---
Episode 1 - Living room material (opaque contents) by Brian Fuata
Episode 2 - Ikebana on a Lazy Susan by James Nguyen
Presented by Urban Theatre Projects