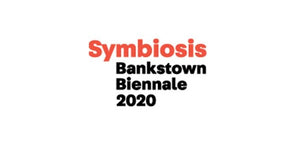 EOI: Bankstown Biennale 2020
EOI open for Symbiosis: Bankstown Biennale 2020
This opportunity has now passed
Bankstown Arts Centre asks artists to examine recent crises impacting us locally and globally, as an opportunity for transformative change.
KEY DATES

Expression of Interest closes: 5 July 2020
Artists selected:  7 July 2020
Site visit: 14 July 2020
Residency/ creation of work 14 July - 25 September 2020 (12 weeks)
Installation 28 September - 8 October 2020  (2 weeks)
Bankstown Biennale opening 10 October 2020
Bankstown Biennale 10 October - 21 November 2020
To apply please complete this form online.  To apply please submit a written response/description of work proposed (maximum 300 words) and you are required to attach the following documents to your application:
A curriculum vitae of relevant experience (maximum 2 page pdf)
A portfolio of past work (5 page pdf) One project per page with description of work including title, dimensions, media and date of work shown and links if relevant.
Copy of Insurances and/or proof of NAVA Professional Membership. 
Late or incomplete applications will not be considered and applications must include the above-listed documents attached as specified.
Apply now!  EOI closes 5 July 2020. 
More information and application instructions can be found HERE.