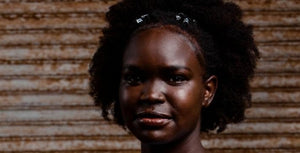 Flight Paths
A coming-of-age story wherein two young women, explore australia's place in the world, the privilege of mobility and the consequences of charity.
This event has now passed.
Luisa has just arrived in England to begin studying at one of the world's most prestigious universities whilst at the other end of the world Emily has arrived in Kenya to volunteer in the world's largest slum.
Spanning a week in their lives, we follow Luisa as she discovers the privilege that her university is built on and Emily as she uncovers the corruption that runs through the heart of her organisation.
All the while their fates become increasingly entwined with a man who has fallen from the sky.
"When I began writing Flight Paths I set about putting worlds on stage that I hadn't been seeing, populating them with young characters that I hadn't been hearing in order to prompt discussions about the world that we haven't been having. I am excited to see this new work about Australia's place in the global community come alive with one of the country's newest and boldest theatre companies."  Julian Larnach (Playwright)
Presented by Riverside's National Theatre of Parramatta and Riverside Theatres,  commissioned by the Australian Theatre for Young People and developed with Playwriting Australia at the National Script Workshop.