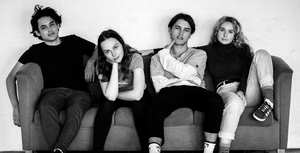 Follow Me Home
ATYP at Griffin Theatre
Telling the truth and sharing your story takes guts. Real guts. Told with honesty, heart and humanity, Follow Me Home reveals the astonishing strength and resilience of young people who have experienced homelessness in this country. Inspired by real life stories, this thought-provoking work from ATYP is a must see for audiences aged 15 and over.
Created by Australian Theatre for Young People (ATYP) in association with the Advocate for Children and Young People (ACYP)
By Lewis Treston
Content Warning
Follow Me Home contains descriptions of domestic and family violence, physical abuse and neglect, drug use, mental illness, references to suicide and references to sexual abuse.