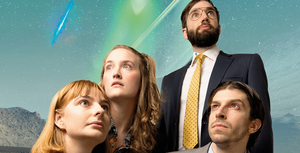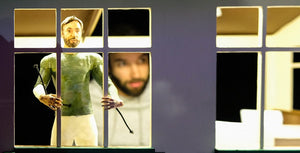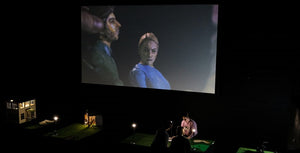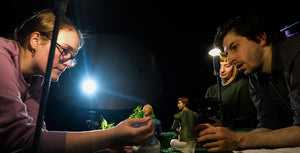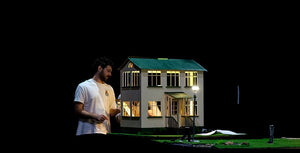 Experience UFO
Join Playwave and Griffin Theatre Company for an exciting day out!
This experience has passed. 
Only $23 gets you a ticket to UFO and a post-show conversation with the creative team behind this unique multi-disciplinary theatre experience. UFO is a funny and freaky encounter of the third kind that blends science fiction tropes, live cinema and exquisitely detailed 1:8 miniatures – a show not to be missed! 
On the putting green at the edge of a regional town, a group of young people have been recruited for a highly confidential and, it turns out, highly dull job: to keep tabs on a grounded UFO.
Sitting still and silent for weeks, the workers are about to call it quits when…

What you get: 
- Ticket to see UFO
- Post show Q&A with the creative team 
- Playwave giftbag
Other details: 
Performance run time: 60 minutes (no interval)

Q&A: Post show Q&A is immediately after the show. Stick around after the Q&A to mingle with other young theatre lovers!
Latecomers: 
Please note, there is a complete lock-out on all performances and latecomers won't be admitted, so make sure you give yourself plenty of time get to Griffin, grab a refreshment, and get settled.
Find out more about UFO. Presented by Playwave and Griffin Theatre Company. Playwave Experiences are made possible through the support from the City of Sydney.