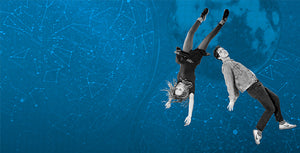 Goldilocks
She's not plastic, or tin. She's here to be one of us. She is one of us.
This event has now passed
Once upon a time… there was a parallel universe. What happens when the man from outer space turns out to be the girl next door?
A play about alien contact, Goldilocks is a new work by Michael Gow, based on the famous paradox posed by physicist Enrico Fermi: 'if there's so much intelligent life in the universe, where is everybody?'
Part fairy-tale, part sci-fi experience, the production uses film and video as the story-telling method to explore questions of life on planet Earth. Maybe what's on Earth is always what you end up with?
The Risky Stuff: Please be advised that this production contains haze, loud noise (gunshots) and violence.
Running time: 90 minutes (no interval)
Presented by NIDA at NIDA Theatres Playhouse