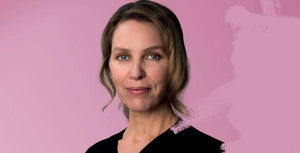 Honour
Delve into the depths of human frailty and our capacity to love with this thrilling modern Australian classic. Cracks appear in a seemingly unbreakable marriage when a tenacious young writer enters the scene. A funny yet frank exploration of intimacy and relationships.
Honor (Lucy Bell, MARJORIE PRIME) and George have been married for 32 years, and, as in all good marriages, have made some compromises along the way. While George forged his career as a writer, Honor left her promising literary career of her own and dived into motherhood – with no regrets. Their world seems unshakeable – until young and tenacious Claudia arrives on the scene and disrupts the equilibrium of their seemingly perfect lives.
Fascinating, illuminating and funny, Joanna Murray-Smith subtly cracks open the complexities of a modern relationship from every angle, laying bare our capacity to love, hurt and deceive those around us. A talented ensemble bring the intergenerational differences to light in this thrilling and insightful modern Australian classic.
CREDITS
Written by Joanna Murray-Smith
Directed by Kate Champion
Cast:
Ayeesha Ash
Lucy Bell
Huw Higginson
Poppy Lynch
Find out more about Ensemble Theatre