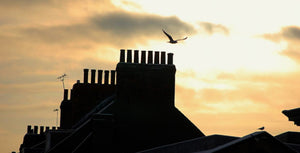 If We Got Some More Cocaine
If We Got Some More Cocaine I Could Show You How I Love You
This event has now passed. 
On a night of drug-fuelled robbery, two young men find themselves hiding out on a rooftop in small town Ireland.
As they wait out the police guard, a quiet tragedy unfolds of those left behind by a nation's jagged progress. They're also in love. Mikey & Casey both carry the scars of their separate but similarly troubled backgrounds in this complicated play of ideas, a caustic character piece exploring love, identity and illegal substances.
John O'Donovan's play offers a rare and refreshing look at a gay relationship that is working class and utterly uncamp.
Directed by Warwick Doddrell With Eddie Orton and Elijah Williams
Set & Graphic Design Jeremy Allen
Lighting Design: Louise Mason
Sound Design: Melanie Herbert
Costume Designer: Stephanie Howe
Stage Manager Gigi Cook
Produced by Leila Enright Presented by Green Door Theatre Co
The Risky Stuff: Adult content, drug use. Suitable for 16+ *content warnings maybe updated closer to performance.
Run Time: approx. 75 minutes
Lockout policy: Latecomers are not permitted to enter during the performance and there are no refunds/exchanges with regards to latecomers.
KXT Meal Deal: Book a ticket to the Sunday matinee and get a 10% discount on food at the Kings Cross Hotel when you show your ticket!
Find out more about the Kings Cross Theatre