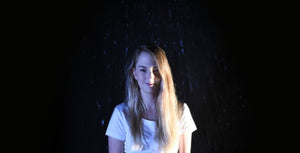 The Experts
We don't know it all. In fact, we may not know anything at all! We will fake it until we make it, and sometimes we aren't even good at that. Does anyone really know what they are doing?
This event has now passed. 
Presented as part of Sydney Fringe 2019
The award-winning Harness Ensemble reunites to devise and perform a show about not knowing. The Expertsexplores what it feels like to have absolutely no idea what you are doing, especially as Young Adults with mixed abilities. This decisive and uplifting new work asks us to pause and acknowledge that while we're busy trying to figure out the world, the world is trying to figure itself out too.
Running Time: 60 minutes 
Presented by: Shopfront Arts Co-op 
Origin: NSW