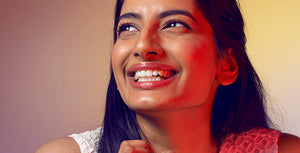 INTERSECTION 2018: CHRYSALIS
By the writers of the 2017 National Studio
Presented by ATYP
This event has now passed.
Nothing beats a place that's ours. Nothing can.
Intersection is the meeting point for a collection of short plays written by the most exciting young playwrights in the country. A mad road map of young lives travelling very different routes, the production offers a unique snapshot of modern Australia. Critically acclaimed in its first incarnation, we return again to explore the excitement, terror, banality and electricity of being 17.
Each year ATYP brings together 20 young writers from across the country and challenges them to create stories that speak to the experience of being seventeen years old in Australia, here and now. Directed by rising star of Sydney theatre Rachel Chant  Intersection 2018: Chrysalis features an exceptional cast of young actors, creating a compelling, complex mosaic of modern life for young Australians.
Running Time: 90 minutes
The Risky Stuff: Strong language and sexual references
Find out more about Griffin Theatre Company and ATYP