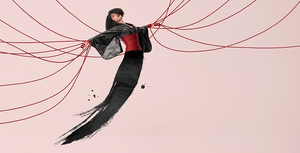 Madama Butterfly
Opera on Sydney Harbour: Madama Butterfly
Ever since it fluttered onto the world's stages in 1904, Puccini's Japanese tragedy has moved and fascinated audiences in equal measure. This bold and beautiful staging reveals exactly why the world can't get enough of Madama Butterfly.
Premiering at Handa Opera on Sydney Harbour in 2014, this production brings a contemporary perspective to the timeless story of Cio-Cio-San, a Japanese girl whose life is turned upside down when she marries an American naval officer. 
Director: Alex Olle
Cast: Hiromi Omura, Georgy Vasiliev, Anna Yun, Michael Honeyman
Watch the special on ABC's view here. Available to watch online until 3 September 2020. 

Presented by Opera Australia