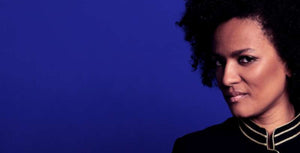 Much Ado About Nothing
Claudio and Hero are deeply in love.
This event has now passed
Beatrice and Benedick would rather swap sassy insults than sweet nothings.
Much Ado About Nothing is a saucy and razor-sharp battle of wits between the bickering Beatrice and Benedick who wield words as weapons, their banter betraying their love for each other.
Claudio however is quickly consumed by envy and his idyllic world threatens to come tumbling down as he humiliates Hero. Beatrice and Benedick must join forces to defend true love – even if they can't recognise it in themselves.
But will truth and honesty win the day, and does love really conquer all?
Directed by Bell Shakespeare's Associate Director, James Evans (Julius Caesar) and starring Zindzi Okenyo (Antony and Cleopatra, MTC's An Ideal Husband) as Beatrice, this Much Ado About Nothing will be a powerful exploration of the struggle for identity and self-knowledge in a male-dominated world. The pursuit of love is framed in a social context that enhances the darker themes in this timeless comic gem.
Much Ado About Nothing is one of Shakespeare's contemporary comedies where romance is thwarted by dastardly plots, misinformation, false accusations, broken promises, and bumbling cops. Or is it?
CREATIVE TEAM
By William Shakespeare
Director James Evans
Designer Pip Runciman
Lighting Designer Niklas Pajanti
Composer & Sound Designer Andrée Greenwell
Movement & Fight Director Nigel Poulton
Voice & Text Coach Jess Chambers
Presented by Bell Shakespeare