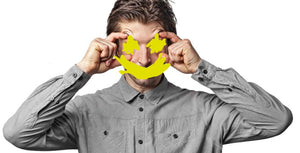 Plastic
To boldly go where no man – no man or woman, sorry – has gone before. Just to go there. Just to look. To see. To see something extraordinary.
This event has now passed.
At the turn of the millennium, a young physicist makes an extraordinary discovery. This discovery has the potential to revolutionise information technology in the 21st Century. He becomes a legend in his field, a hero to his peers, a rockstar. Two years later he's in disgrace, and exile, hated by the people who had catapulted him to fame.

Plastic takes the high-stakes world of science publishing and creates an allegory for a world in crisis. One-third satire and two-thirds psychodrama, Plastic sinks its teeth in morality, the modern world, and a fierce desire to succeed at all costs.

Fresh from national success with their work Encounter, acclaimed Sydney theatre company Bodysnatchers brings you a new Australian play about the future of the future.
Directed by SANJA SIMIC
Dramaturgy by JENNIFER MEDWAY

With: Nick Bartlett, Doug Niebling, Hannah Goodwin, Harry McGee, Michelle Ny