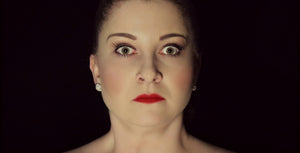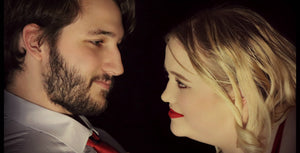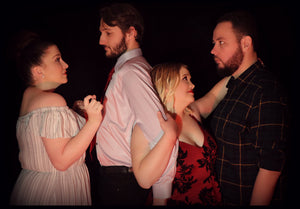 Playing Face
"Playing Face: To pretend to be what you believe you should be; or to perform the persona you believe yourself to have; or to play the role you have been assigned so well that your true self falls away, and what is left, is just a face."
This event has now passed
Come join Mr & Mrs King for the highly-anticipated season finale of their reality show, 'Living with the Kings'! Famed musical duo, 'The Wild Violets' will be spending three days at the King's mansion, and on the third day they will give us a show like non-other. Sure, Jason Wilde and Violet Young maybe a little more… peculiar when compared to their usual guests, but most would seem a little off when compared to the radiant perfection of the Kings. So, tune in to witness the endearing shenanigans that take place in their biggest finale yet!
Incorporating film elements and a fully original score, Playing Face blends genres including farce, murder-mystery, camp, absurdism and horror, to deliver an experience like non-other. The result is an uncut exploration of the performance of identity within the roles society has laid out before us, and how strict adherence to these roles can often lead to the erosion of our truest self.
The Risky Stuff: Playing face includes depictions of suicide, substance abuse, mental health, violence, sex and strong language, and therefore is not suited to patrons under 16 years of age.