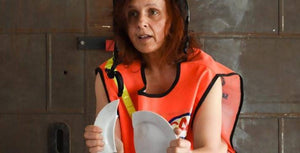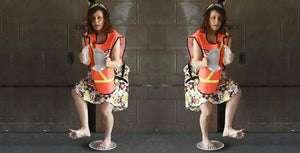 Plenty Serious Talk Talk
Dance Bites 2018
See all three Dance Bites performances for as little as $36 with the Playwave Dance Pack!
plenty serious  TALK TALK is a new dance theatre work exploring the consultative process involved in indigenous art making. Vicki Van Hout (Director, Stolen, National Theatre of Parramatta) lays it bare for the audience to appreciate the full complexity of negotiating culture across disciplines, genres and eras.
plenty serious TALK TALK is intended to ignite dialogue, placing the artist in provocative situations, sometimes seemingly nonsensical. Through stomping country in thongs on concrete and expressing the complexity of kinship protocols through the machinations of rugby league competitions, to conducting spirit dances in busy urban thoroughfares.
Choreographer Vicki Van Hout  is recognised for creating humorous narratives blended with an idiosyncratic indigenous movement language that celebrates and illuminates the sophistication of the world's oldest living culture.
Choreographer / Performer: Vicki Van Hout
Find out more about FORM Dance Projects and Riverside Theatres