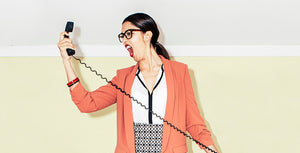 Rice
"My Diduma wanted me to be a CEO. First female Indian CEO in Australia."
This event has now passed.
Michele Lee is an important emerging voice in contemporary Australian writing. Ambitious in form and idea, her observations on race, gender and power can be both sharp and tender. With Rice, Michele sets the personal politics of two women against the politics of global food production.
Nisha is a high-flying young executive at Australia's largest producer of rice — precocious, headstrong and determined to become Australia's first female Indian CEO. She's presently closing in on a secret deal with the Indian government, which will place her company at the centre of India's rice distribution. Working late every night, Nisha encounters Yvette, the 'Chinese cleaner' of her office building. As the nights wear on, she soon realises that Yvette has more to offer than merely clearing away her dishes. The two form a powerful, if unlikely, bond as they navigate the complexities of their lives.
Rice won Michele Lee the Queensland Premier's Drama Award 2016-2017. Helpmann Award-winning director Lee Lewis directs this insightful new work.
Find out more about Griffin Theatre Company