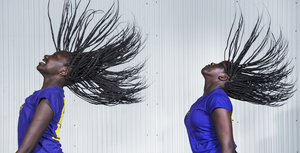 Sharp Short Dance 2020
Sharp Short Dance GOES DIGITAL!
This opportunity has passed
Calling out choreographers and dance film makers 21 & under, in 2020, Sharp Short Dance, FORM's annual youth dance festival goes digital!
Sharp Short Dance unearths the finest young dance artists from Sydney and beyond. The festival provides a rare opportunity for aspiring choreographers and dancers, film makers and music creators to display their talents in a supportive environment. Young performers are inspired to strive for their own artistic excellence and encouraged to actively participate in all genres and traditions of dance from tap to jazz, flamenco to Bollywood, classical to contemporary.
This year applicants will be invited to enter a dance film (using multiple filming and editing techniques to convey a particular concept) or a recorded performance of up to 3 minutes long. Mentorship sessions with film and dance experts will be offered, providing professional advice as to the technicalities involved in making a dance film, recording a performance on video as well as in producing an effective dance work. General Public will have the option to vote for their favourite work over a month of online engagement from the 26th of October. A panel of industry professionals will invite the best works to perform in the live streamed Final.
Winning performances will be eligible for awards including Most Innovative Choreography, Most Outstanding Male and Female Dancers, Most Outstanding Solo, Duet and Ensemble performances, Audience Choice Award, Outstanding Dance Film and Best Original Music Score. Finalists are offered a variety of prizes as well as valuable industry secondment opportunities with leading dance companies.
TO REGISTER
Head to the website to register or contact sharpshortdance@cityofparramatta.nsw.gov.au or call 02-98065672

KEY DATES
Registrations open: Monday 20 July
Registrations close: Monday 14 September
Webinar and Q&A: Wednesday 23 September 5-6pm via ZOOM
Submission deadline: Monday 19 October
REGISTRATION FEE: $15 per work
Presented by FORM Dance Projects