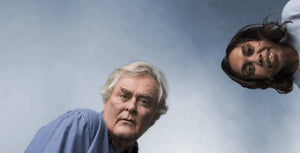 Sorting Out Rachel
In this world premiere production, David Williamson cements his place as one of Australia's most masterful storytellers with a brand new social comedy about legacy, entitlement and making good on past relationships.
This event has now passed.
When it comes to business Bruce knows what to do. You've got to out-bite the sharks and twist a good deal before you get screwed. But as the years go by and his legacy starts to loom, his thoughts turn to his exasperated daughter, her social climbing husband and his granddaughter, Rachel, who unfortunately takes after him. Perhaps it's time to make amends. Can Bruce solve his family issues without giving away a long-held secret?
Find out more about Ensemble Theatre