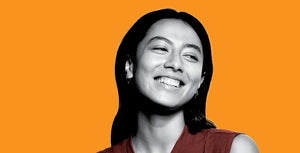 Summer of Harold
Memories of 1984. London. Phil Collins on MTV. Cassette tapes.
This event has passed.
Janet is 23 and to make some money she and her fellow Tasmanian friend pretend to be expert live-in housekeepers. They land a job with Harold Pinter, one of the most significant playwrights of the twentieth century. Harold loves his house of treasures but mostly his favourite ugly coffee mug. Coffee every day – breakfast, lunch and dinner. If anything were to happen to his favourite mug …
Hilary Bell's new play explores our love for odd things. What is the magic that makes us possessive about objects? Three stories intertwine to take us on a hilarious, poignant and magical journey.
In SUMMER OF HAROLD, Hilary expands on her successful short play WINDOW, CRICKET BAT presented by the Griffin Theatre Company as part of the 2022 Sydney Festival. This powerful new enlarged work crackles with humour and captures good times past.
Running time: 90 mins (no interval)
Content warning: Some strong language
Find out more about Summer of Harold. Presented by Ensemble Theatre.