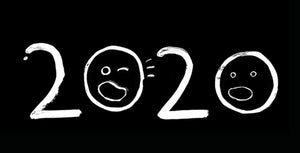 Sydney Contemporary presents 2020
Sydney Contemporary presents 2020 will take you on an art buying adventure. Explore, discover and buy the perfect artwork for you…all from the comfort of your own home.
2020 has been an extraordinary and challenging year, and we know the best way to support most artists and their galleries is to buy art! We always remember the story of when, how and why we bought an artwork so why not acquire a work created during this memorable year – 2020 – the year that was…
Head to the Sydney Contemporary Website to visit the platform and view over 450 artworks by 380 artists all made in 2020.